Blog entry
Posted January 19, 2017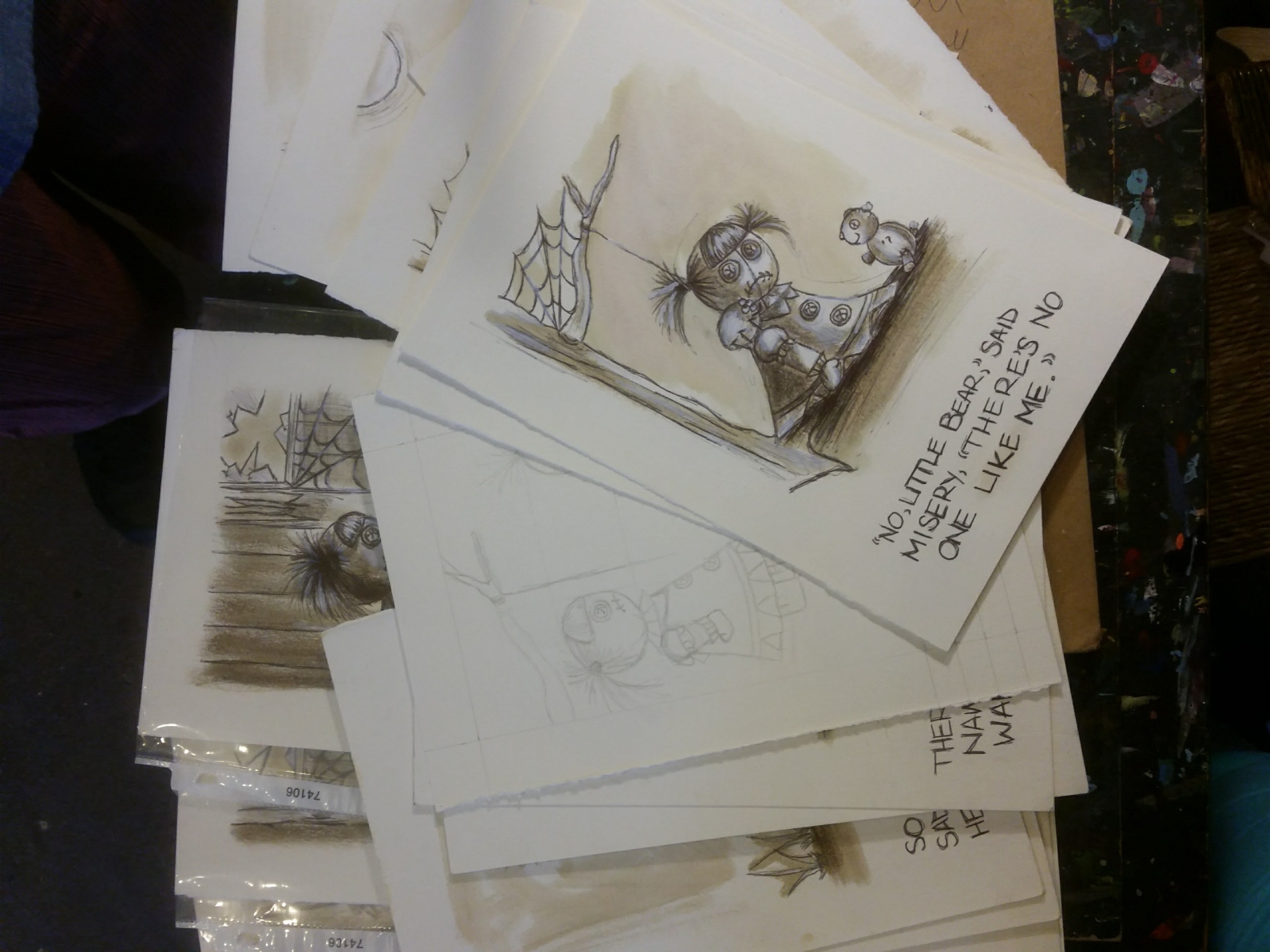 Soooo, those of you that have been following me for a while know of my consistant inconsistancy of blogging. I start them well enough..then...well....Look! Something shiny! Lol. Such is the life of an artist. But this is truly different. This is the blog of a process. Not just the meandering musings of my crazy mind. With this blog, I have a clear purpose.
Posted September 22, 2016
Once upon a time, there was a little girl in a mental institution. She felt all alone and didn't know how to express her feelings. She decided to create another self - and so, Misery Black was born. Misery is a misfit, a little ragdoll that doesn't know where she belongs. But through her adventures, she creates her identity - just like that lost little girl.