Telling stories: One story becomes a book
Posted February 1, 2017
I wrote the first two stories about Misery meeting Little Bear and Misery meeting Miss Spider. Click the link to check out this earlier blog post that features the first story of Misery and Little Bear. They took a little while. I came up with the stories right away - it just took awhile to actually draw it. I was working on it while working on other projects at the same time. And, still, I was writing with no real goal. As I was writing the first story, I realized how much I liked the look. That's when I began to think about presentation. In order for it all to look right, it needed to be a book. That's the only thing that made sense.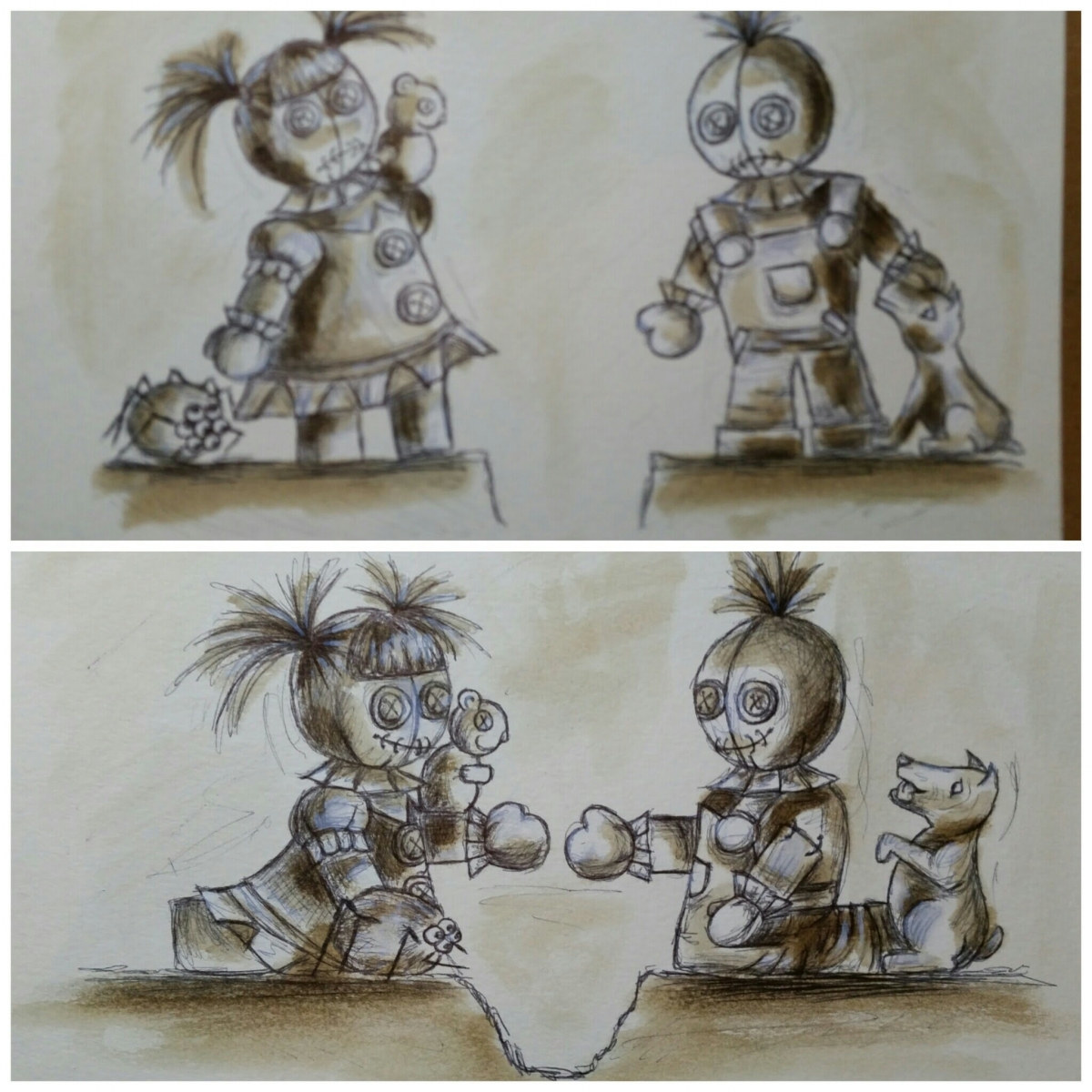 Then I did the 2 part piece called, "Bridging the Divide". Working on that piece, I KNEW that Misery and Mal had to meet.
But, first, I had to introduce Mal. Mal and his little dog, Daisy, became the third story. All of these lead to the fourth stoy, bringing all of these little misfits together. Soon enough, I found myself writing a book!
Now you know how my little band of misfits came to be. Stay tuned for my next blog series in which I share the final details of launching my book. By following my blog, you'll be able to keep up with the progress that I make in this new frontier! (And be among the first to find out when my book is actually published ;-) )
Please contact me at laughinggoddessdesigns.com (or fill out contact form) if you are interested in more info about me and my work. Also, please like my facebook, Laughing Goddess Designs and follow me on Instagram @artAAaddict.
» Share: