If at first you don't succeed...
Posted September 20, 2016
I've been working on a commissiion for a pet portrait. This is a real challenge for me because it's a dog. I am a crazy cat lady after all! But it has been fun. So far, I've been just working on the sketch. That's part of my process. I sketch my paintings fully before painting them.
I chose a pose that showed my subject fully and was very expressive. However, as I worked, I realized that it just wasn't quite right. The face didn't quite capture her personality. I wa
s disappointed and it really shook my confidence.
So, I tried again. This time, I felt that the pose was more ambitious. I was concerned over whether or not I could pull it off. But, I dove in anyway and gave it a go. The first time I sat down to work on this new one, it still wasn't coming together. I had to take a break for a few days before trying again. After that break, this sketch just seemed to flow.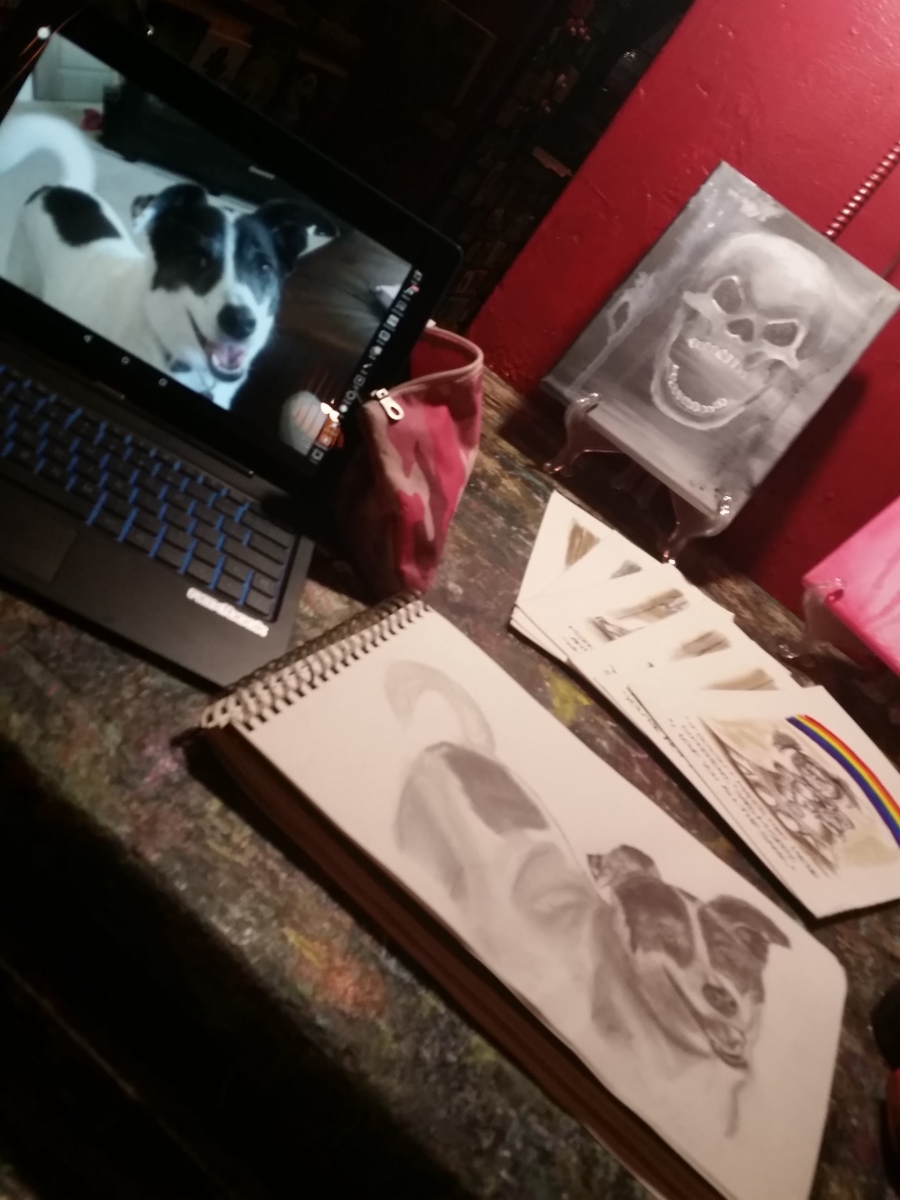 Now, I feel like I'm on the right track with my sketch. the next hurdle will be painting it, but I'm feeling pretty good about that. Now that I have a better sense of direction, I think the painting will go well. I'll be sure to post the finished product. Be sure to check back and see the final results! Wish me luck!
» Share: